Our reserve studies serve as crucial long-term financial analysis tools for homeowners associations. Request a proposal for our reserve study services and we'll be in touch with you.
Our Reserve Studies Give You A Plan For Success
With over half a century of combined experience in working with the Department of Real Estate's investigators, California Builder Services has the experience to accurately and efficiently complete reserve studies on all types and sizes of developments.
We are acutely experienced in the application and use of reserve studies, as we have created thousands of homeowner association budgets, all of which have been reviewed and approved by the Department of Real Estate's Investigators.
We know how important it is to have a reserve study prepared by a group that is so familiar with the requirements of the Department of Real Estate.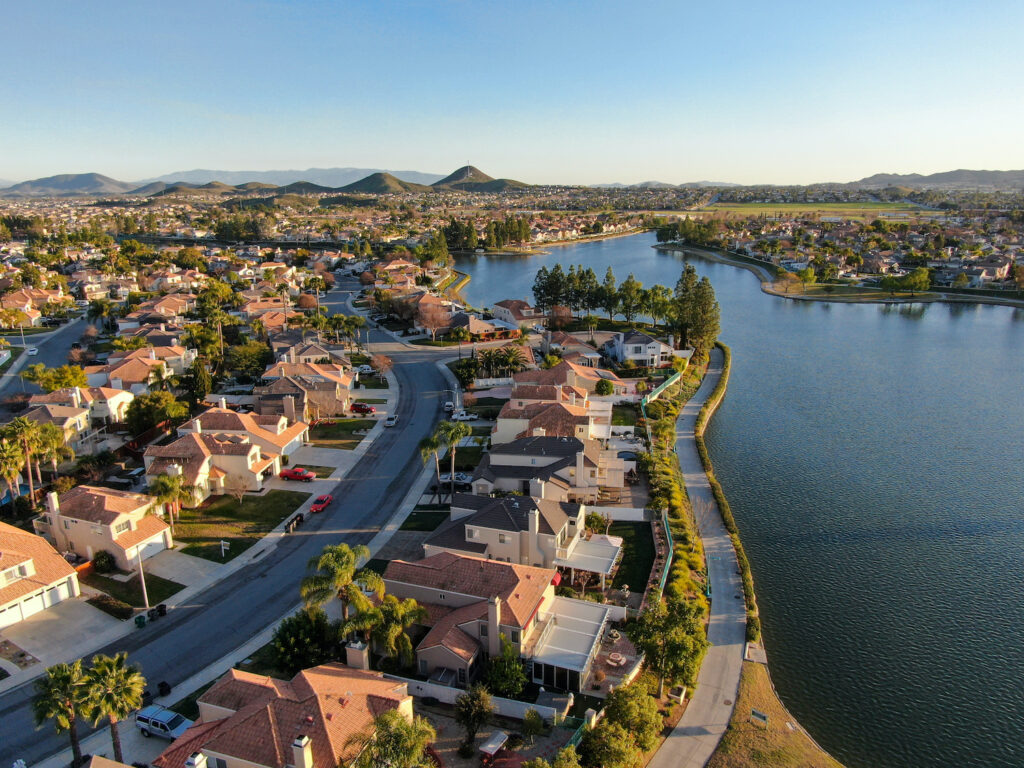 For California property owners, the Davis Stirling Common Interest Development Act sets forth the requirements for budgets and the information that must be included in a reserve study. More specifically, Civil Code section 5550 requires a reserve study to be completed at least every three years and reviewed annually.
For this reason, many associations will have annual financial analysis updates to the Study, to reflect the changing financial information of the HOA without a site inspection.
The Reserve Study Process
All reserve studies completed by a Certified Reserve
Specialist of the Community Association Institute
Why Should You Do A Reserve Study?
A reserve study enables community associations to fulfill their primary duty, which is to maintain and preserve the property values of their residential units and common property. A reserve study, known by some as a replacement fund, allows you to meet the legal, fiduciary, and professional requirements of banks, lenders, courts, and your community's governing documents.
Having a proper reserve funding plan helps community associations subsidize urgent, expensive repairs without requiring special assessments of homeowners within your homeowners' association. When you use reserve funds to cover emergency repairs instead of special assessments, residents within your homeowner association will attract buyers and demonstrate sound financial leadership to those within your development.
When a homeowners' association hires professionals to conduct their HOA reserve studies, community residents are treated to a fair reserve funding contribution plan rather than unpredictable (and unpleasant) special assessments. When board owners treat homeowners fairly and equitably, residents will be more likely to stay, and your HOA reserves will be well-stocked.
It's an unfortunate reality that many HOA reserve funds are undercapitalized due to poor financial planning and inadequate oversight. A lack of reserve funding often deters buyers because they consider the results of a reserve study to evaluate the value of common interest development (CID) property. However, buyers note when an association hires a reserve analyst or reserve specialist to determine the funding needed to maintain common elements and units since it signifies prudent leadership.
California Civil Code 5550
requires community associations to complete a reserve study at least every three years. In addition, Civil Code 5550 stipulates that the board of a homeowner association consider and adjust their reserve study every year. California Civil Code 5565 also describes information within reserve studies as "current," further evidencing that information about an HOA reserve must be accurate and up-to-date.
Homeowners within a community expect professional association management and accurate reserve studies. Suppose an association management team routinely places special assessments on its members to cover an unexpected replacement cost or obtain funding to repair common elements. In that case, members will be unlikely to stay in the community for long. Ideally, an association's emergency maintenance and future major expenses will be funded from capital reserves in the reserve studies.
When a homeowner contributes to an association's reserves, they trust that those funds will be handled appropriately and allocated toward the maintenance and management of the units and common areas within that community. Well-funded reserves engender trust among community members due to the professional management it represents. Adequate reserves also provide the capital needed to reduce the number of special assessments placed on members of the community.
Reserve Studies Resources
Frequently Ask Question
About DRE Public Report Processing
How We Provide Superior Service

As part of our mission to provide exceptional service, we only utilize in-house resources to provide our services for clients. Each member of our staff endeavors to demonstrate ethical, accurate service in every decision and client interaction.

For over 20 years, California Builder Services has offered comprehensive budget and financial analysis to California homeowner associations and land developers. Our professionals are well-versed in the DRE requirements and processes, providing expert reporting and accurate results for each of our clients.

Timely reporting is vital for our clients, providing them with the knowledge they need to act decisively and prudently. Our experienced professionals are dedicated to providing solution-focused guidance so our clients are successful.
Need a reserve study proposal?
We've been told we have the quickest proposal turnaround time in the industry.